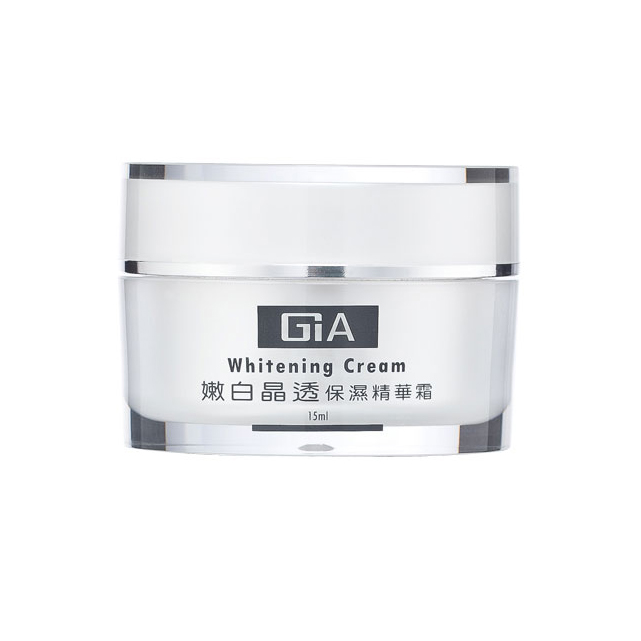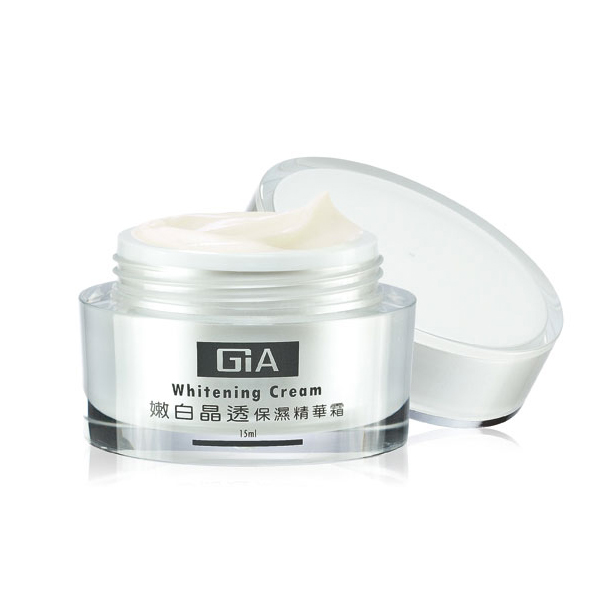 GIA Whitening Cream
Price: NT1,980
Tax included price: NT1,980
No. 1020900006
In stock
Description
The cream has a Multi-function skin care formula :
《Trisodium ascorbyl palmitate phosphate》can slow down the forming of melanin by restraining the
activity of Tyrosinase, whitening melanin spots, enforcing and proliferating whitening, avoiding spot and
aging.
《Ectoin》Can protect skin from dry air, temperature and pressure, toxicant, detergents and UV Rays,
prevent losing moisture.
《Ceramide》Can keep water molecules in the skin and make skin soft, smooth and hydrated to make
the face brighter and younger.
《Rosa gallica flower extract/ Urea humectant/ 1.3 Butylene glycol/ Glycerine》Can enforce the
hydrating function of main material.
《Borage Oil/ Evening Primrose Oil/ Rosehip Oil…etc》To repair continuously sunburned, darkening,
dry, aging and wrinkled skin.
《Cadriospermum halicacabum/ Echium plautagineum/ Helianthus annuus extract/ Salix alba bark
extract/ Vitamin E/ Anions platinum》Supply several anion nourishments to repair damaged skin
and prevent irritation and inflammation.
《Dimethicone/ Tocophery acetate/ Ammonium polyacryloyldimethyl taurate》To protect and make
skin smoother and brighter. The protecting layer has high ductility, it hydrates and is water proof.
The features include :
● Nano palatinum supply : Moisturizes the skin and keeps it hydrated. Enforces skin's original faculty.
● High efficiency and high penetration : Uses several high penetrating natural materials to
penetrate deeply into skin.
● Manufactured at a low temperature : To keep the active properties of all its rare natural ingredients.
● Uses high quality materials from an international, well-known medical manufacturer : Cream
has a smooth delicate feeling, is thick but not sticky.