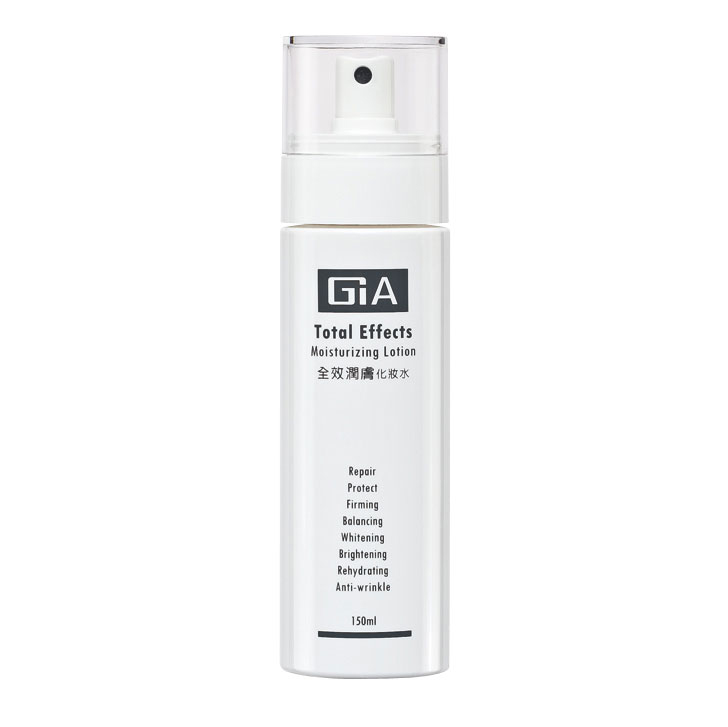 Total Effects Moisturizing Lotion
Price: NT1,600
Tax included price: NT1,600
No. 1020900007
In stock
Description
This product contains multiple herbal essences without added chemical fragrances, alcohol or preservatives. It is a gentle treatment suitable for all skin types.
---
《α-Arbutine》Whitens skin by hindering the formation of melanin, lightening dark spots and delaying
skin aging.
《Hazardous extract & Siegesbeckiae herba extract》Reinforce the skins elasticity for finer texture, to
minimize the depth and density of fine lines. They lighten melanin masses and improve hemoglobin
and collagen content.
《Oleanolic acid/Nordihydroguaiaretic acid》Decrease oily skin, lower sebum secretion, reduce the
formation of cuticles and suppress inflammation and growth of bacteria.
《Witch hazel hydrosol》Soothes inflammation and itchiness, helps wounds to heal and calms
irritation. Witch hazel essence is extracted from leaves and flower petals. It has been known to be
effective as a topical remedy used to soothe redness, itchiness and other symptoms; it is also an
excellent anti-oxidant.
《Chamomile hydrosol》Is effective in calming irritation and itchiness, soothing allergic reactions and
minimizing after-wash skin discomfort; it is also a good antiseptic.
《Geranium hydrosol》Moisturizes, tones, cools, soothes and calms.
《Rock rose hydrosol》Is a good blending agent for other ingredients. It is effective in toning skin,
promoting healing and reducing wrinkles.
《Rosa centifolia flower extract》Softens skin, moisturizes and prevents wrinkle formation. It is especially
effective in toning aged and dry skin, activating skin metabolism and easing emotional anxiety.
《Aloe》Soothes skin discomfort and allergic reactions, suppresses bacterial growth and inflammation,
promotes skin and tissue healing and minimizes after-wash skin discomfort.
《Licorice extract》Soothes inflammation, whitens skin, calms irritated skin and minimizes after-wash
skin discomfort.
《Hyaluronic acid/Anions platinum/seamollient》Provide moisturization to the skin, cuticles and
dermis to soften and nourish.
《Salix alba bark/Cadriospermum halicacabum/Echium plautagineum/Helianthus annuus extract》
Supply multiple nutrients and instantly soothe irritation caused by dry skin.
《Radish root fermented filtrate》Extract is derived from the lactobacillus contained in pickled
cabbage. It is effective in tightening and moisturizing skin and minimizing skin irritation. It is also a
natural antiseptic and can be used to completely replace chemical preservatives.